The Meditate Box™, commonly referred to as 'Sanity in a Box' offers instant stress release and a deep connection back to yourself, empowering you to recalibrate and regain your equilibrium.
What's In The Box?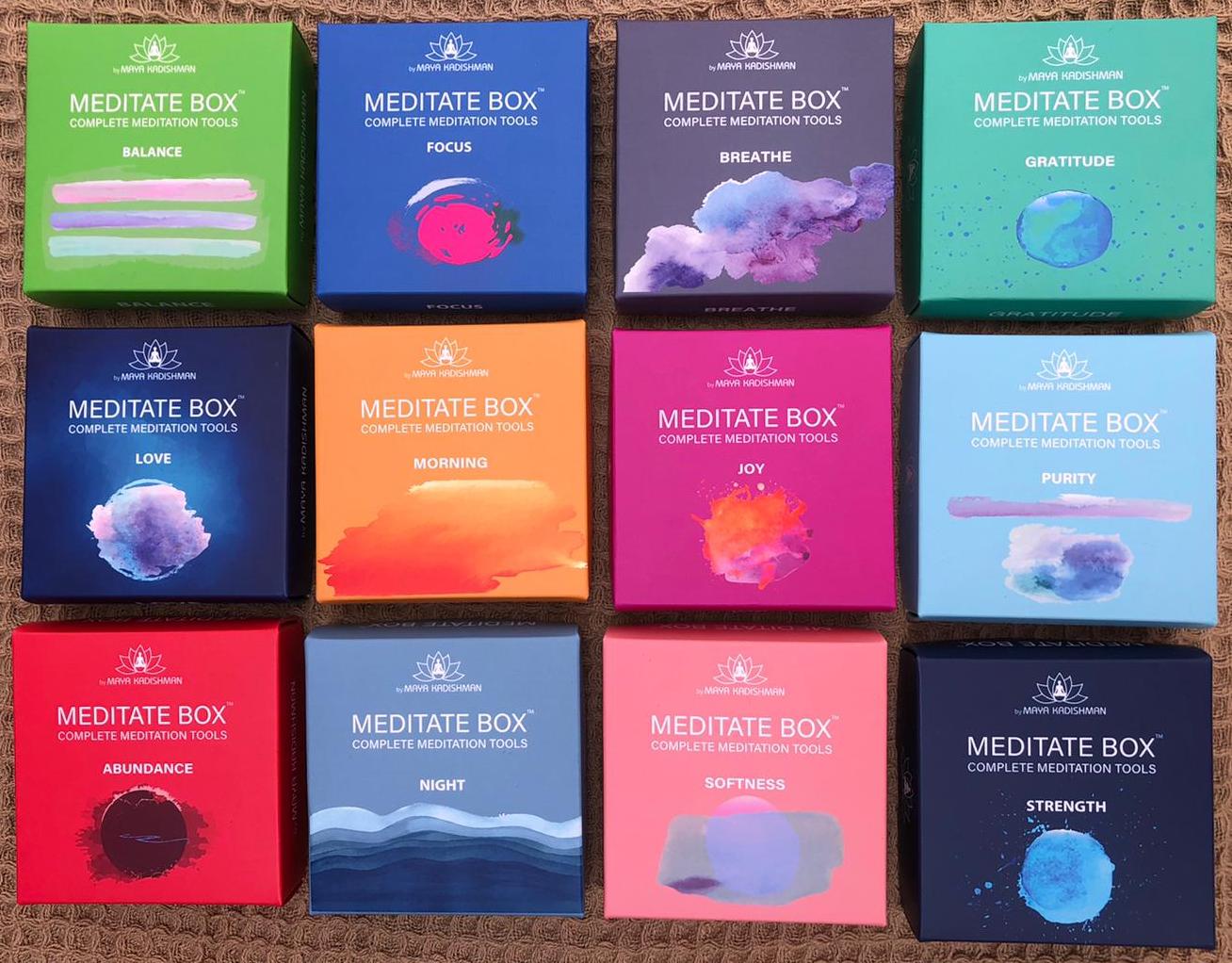 Compact and light, at hand wherever and whenever you feel the need to take a moment away from stress triggers and to regain balance, to ground or to make a good start and ending to your day, each beautiful, colourful Meditate Box™ has a soft cloth, a special crystal, a bottle of essential oil, a mantra, a meditation focus point, a lovely sticker to remind you of your ability to focus, and a link to a specially-recorded guided meditation and activation.
Make your choice from qualities such as strength, joy, focus, balance, and also less obvious ones such as purity and softness, that we need to deal with everyday issues we all face. You'll find that the practice effortlessly slips in to your way of life, and becomes an anchor and cornerstone of your daily experience.
From the age of 16 I started traveling with my mother to a Russian teacher of spiritual development  who lived on a hill above a wonderful lake in the wilderness of Scotland.

If it feels like one, change what makes it feel like one.

It might seem impossible now, But IT IS POSSIBLE

Allow, and you will find the way.

Meditation is in everything. It's when you stir the coffee in the morning while staring at the swirl. And stirring it so many times that you lose count. It's while staring into space for a minute of non-concentration.